After its establishment, in 2005 globally renowned wedding icon Enoani brand is playing its outstanding role as a bridal dresses designer at an affordable price range. Enzoani Wedding dresses Bath is able to give you a perfect & modern bridal looking, innovative style, exceptional quality & outstanding fit. You can find the perfect, classy, innovative wedding gown designs from the new 2021 Enzoani Collections.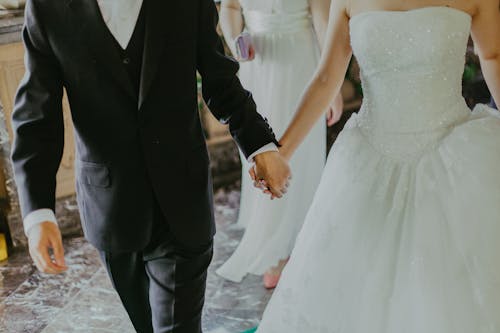 Here are amazing bridal gown collections which will lead you to fall in love with your dream dress.
Mai – An Amazing Wedding Collection For Reception Ceremony
One of the best & latest bridal gowns comes from the new trend 2021 from Enzoani Collection Bath. You will get the best, and elegant designer Mai wedding dress in your expected purse-friendly price range. Mai is a sophisticated and perfect bridal collection that offers a breathtaking ceremony look with amazing styling. It will give you a perfect wedding transformation and equally as a stunning reception gown. Whether you are planning to wear an A-line mermaid silhouette or a low V-back body fit gown with a flatter curve and sequined tulle, you will get a perfect feminine finishing touch.
Odette – Breathtaking Elegance
Odette – Just as her name suggests, it is an example of jaw-dropping elegant and unique wedding gowns. With its flattery fantastic neckline, detachable off-shoulder sleeves, body-fit and swoon-worthy wedding attire, it will give you a perfect bridal look if you are seeking an elegant, timeless clothing style. It is a stunning example of Enzoani couture classy bridal gowns featured with chantilly laces, & an effortlessly glamorous style.
Marlowe – Glitz & Glamorous Appearance
Every bride has a dream to look glamorous, beautiful and classy on her wedding special day. Marlowe – from the blue by enzoani brand collection, is known for giving an elegant and wow look at your wedding ceremony. If you are feeling difficulty in channelling the right bridal style, going with Marlowe will be the right idea to be dreamy or glam. Marlowe will offer you a traditional A-line wedding silhouette that brings a perfect sultry appearance with  V-neck styling and plunging low back design. It will give a delicate floral style with motif lace, also complemented with a sophisticated sequined tulle design that brings effortless styling when you shine down the aisle.
Marla – Give Elegant Style Statement
Marla is considered the best and perfect example of a unique and innovative style of Enzoani Design. It is an ultimate, innovative and effortless style that gives elegant style statement wedding gowns. This off-shoulder, mermaid dress is crafted with a soft mikado sweetheart neckline that enhances your figure.
Octavia – Elegant Style to Attract Your Partner
It is one of the latest and unique collections of Enzoani, Octavia surely gives an elegant and classy bridal look that helps you to enchant your wedding guests and partners. It is a gorgeous mermaid classic pattern with a figure-hugging look that offers a detailed bodice with an ultimate curve body-fit design. it's a detachable combination of feathered laces, tulle with the flawless neckline brings a wow factor to your wedding appearance.
Olena – Timeless Classic With an Edge
Olena is the perfect match for the options bridal look for. As a timeless classic and elegant choice with a sophisticated Enzoani design, it gives an edgy gorgeous look from the latest 2021 collection. This charismatic and stunning bridal dress is designed from smooth georgette fabric featured with a bateau neckline, ¾ length sleeves and plunging back. The minimalist sequined lace side patterns create a mysteriously fascinating edge that gives you a stunning detailed bodice and finishing with a delicate look of a smaller waist.
So, What Are you Waiting for!
These aforementioned Enzoani wedding dresses in Bath are the ideal combinations of stylish, gorgeous and elegantly crafted wedding dresses that can offer a sophisticated & amazing finishing touch & enhance your bridal look with romantic styling effects.