Men's ties are the fashion statement and an essential part of their dressing. Whether it is a business meeting, job interview or any other event where you need to wear a formal suit, ties are necessary to complete the look.
While many guys put on the tie on their job, when it comes to attending a special event they get confused with the selection of the right necktie. They find it difficult to pull off the right look to stand out from the crowd.
One of the occasions, when men are most nervous and confused with the tie selection is a job interview. A job interview is a crucial thing that every man wants to crack to get the desired job. One of the ways to get noticed among the crowd of other interviewees is to have a unique tie and the best cufflinks for the shirt.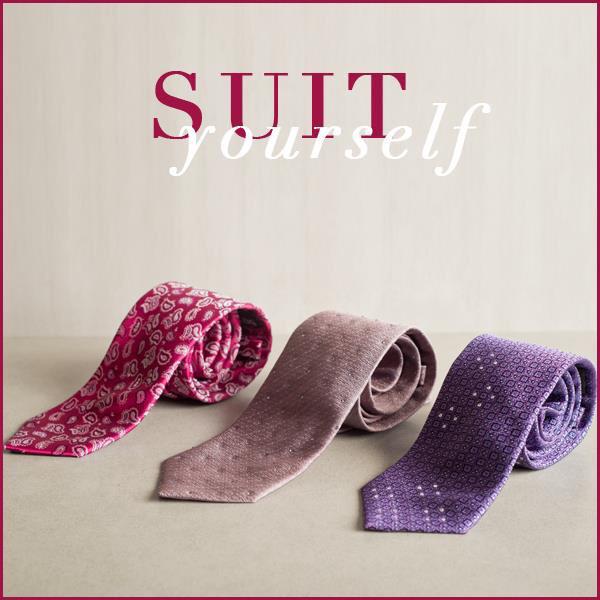 Yes, you read it right; small accessories like tie and cufflinks can make you look dashing, intelligent and better than others. All you need is to pick your formal wear necktie carefully for the interview. Even simple attire can look impressive and stylish when complimented by designer ties. Here are a few tips to help you make a lasting impression with your unique style, confident smile, and strong resume.
The basics
To pick a right tie for the interview, you should first know the right attire for the occasion. Luckily, you don't have to put much effort in the selection of an outfit for an interview. Whether it is a business meeting, interview or presentation, usually, a formal outfit for men includes a suit, shirt, formal trousers, tie, belt and formal leather shoes.
This set is generally termed as the industry standard as it makes all the men look same. But, today's men don't want to be the part of a crowd. They love to stand out from others to get noticed, but this is not possible by wearing the same suit and tie that other 10 people are wearing.
Buy the 'Standout' necktie for men
As you cannot do anything with the plain shirt, trousers and leather shoes, the only option to make a mark is with your tie. There is a huge variety of formal wear neckties for men that can make you look great even when worn with the simplest outfit. You just need to keep some rules in the mind to ensure that you get a classy formal look.
The right size
When buying ties, you will get options of different widths, which make the selection difficult. Though there is a standard tie size for every occasion, but as we mentioned the aim is to look different from others, you don't have to buy what others are buying.
There are different sizes of ties to flatter varied builds. For instance, a slim person can go for a narrow tie with 2 inches width while someone with a bigger build can buy a tie wider than 3 inches. If confused with the selection of right tie for your physique, you can take help of the salesman.
The color
Your tie should coordinate well with the main color theme of your outfit. Flashy colors are a big no for theinterview as these are too loud. Your objective is to get the attention of the interviewers, not to distract them.
The right material
Today, you can find an array of choices for necktie materials. But the best option for formal wear neckties is silk.
If you pick a right tie and pair it with the right outfit, you can easy draw the attention of the people around you. Just make sure it looks neat and classy.