Ductwork is a conduit or passage used in air conditioning systems that allow air to pass through them. Whether it's time to supply, return or exhaust air, ducts play a very important role in your air conditioning system. While sheet metal is one of the most common materials used for making air conditioning ducts, there are several other materials selected as per the type & need of air conditioning, the size of the duct, and other factors. Let's have a look at some of the materials used for making AC ductwork.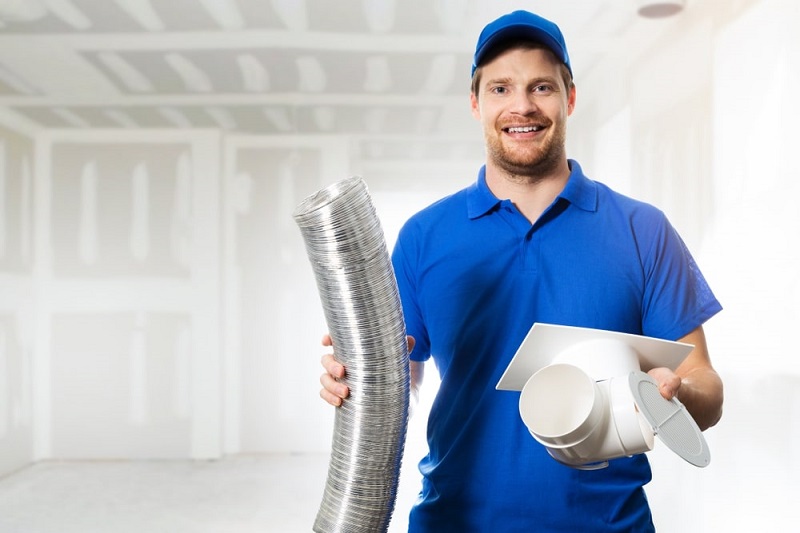 Galvanized steel: Galvanized steel was one of the earliest materials used for making air conditioning ducts. It is still commonly used to making air ducts, as they are strong and conductive. Although they do not provide excellent insulation properties, they are ideal for the purpose of cooling down air passing through it.
Aluminium: Aluminium is an imperative part of every air conditioning duct. It is often used in connecting and tape parts of the ductwork, no matter what material is used to make other parts of the ducts. It is a highly light material that is easy to install as well. It is also highly resistant to mould and mildew due to its non-porous surface.
Fiberglass: These arenothing but sheet metal ducts with an external or internal lining of fiberglass. Owing to its excellent insulation properties, fiberglass proves to be an ideal material used for making air conditioning ducts. Once the fiberglass is compressed to form boards, it is then cut and crafted to make different types of shapes as required. It is a highly stable material that is ideal for installing ducts in the indoors, but for outdoor air conditioning ducts, it may not be as strong as aluminium and galvanized steel.
Fiberboard: This material is created from strands of compressed and resin-bonded fiberglass with a covering of foil laminate. This covering keeps the material protected from moisture and mould. Because of its high insulation effect, it proves to be a good option for air conditioning systems.
Polyurethane: This material is extremely strong and has excellent insulation properties. That is why, it is used for making ductwork in a myriad of residential, commercial and industrial air conditioners. First of all, panels are formed with this material, and then they are shaped to form ducts.
Fabric: In certainsituations, fabric ducts are used to disperse air instead of hard ductwork. Usually made up of polyester, it is effective in evenly distributing and blending conditioned air in a room, much better than conventional air conditioning ducts. Since fabric ducts can be available in a variety of colours, they are often installed for decorative purposes as well. If insulation is required, you can go for an air-permeable fabric, as it does not get condensation on the surface and provides air below dew point. Some fabrics may also be coated with an anti-microbial material that inhibits growth of bacteria. A fabric with pores is easy to main and also does not accumulate dust and airborne contaminants. You can also go for recycled fabrics to reduce your carbon footprint. Some fabrics may be fire resistant, which burn but extinguish when you remove the heat source. Fabric weighs less than other ducting materials, due to which it becomes easy to install too.
Good ductwork will reduce the air conditioner's energy consumption, thereby reducing your utility bills to a great extent. It will also offer even cooling and heating, so that you can stay comfortable inside your room. Now that you know the different material options for air conditioning ducts, it is extremely important to select the right one as per your purpose.